Indiana Barrier Company is a manufacturer, supplier, and installer of precast concrete parking bumpers and sign bases.
We serve the central Indiana region and beyond from our conveniently located production facility on the south side of Indianapolis.
Our customer base includes general contractors, paving contractors, retailers, property managers, logistics companies and more.
For customer convenience, our precast concrete parking bumpers and sign bases are stocked and ready for immediate pick-up or delivery.  Installation services are also provided.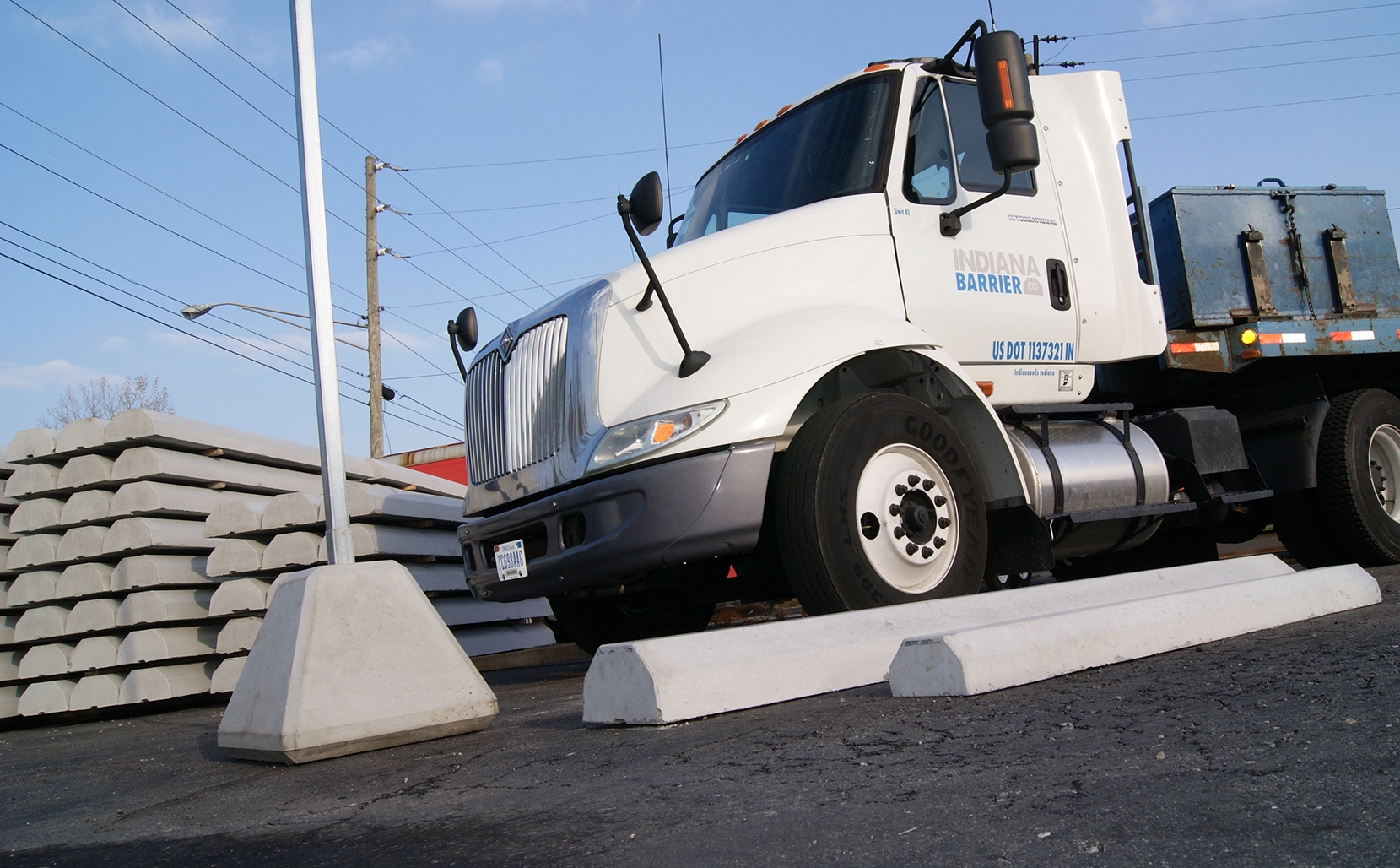 At Indiana Barrier Company, no project is too big or too small.  If you have a new construction project that requires 200 parking bumpers, we can help. If you need to replace a few damaged parking bumpers at your existing location, we can do that too. Call us at (317) 549-2900 or email us at sales@indianabarrier.com and let our professional and dedicated staff assist you with your project.