Once your order has been placed, you'll need to ask yourself a couple of questions.  Are you going to pick up your order or have it delivered?  If you are going to have your order delivered, will you need it installed as well?  Indiana Barrier Company offers delivery and installation services to businesses and construction project locations throughout central Indiana. 
Our experienced drivers and installation crews will ensure that your order is delivered and installed in a safe and timely manner.  Here's how it works…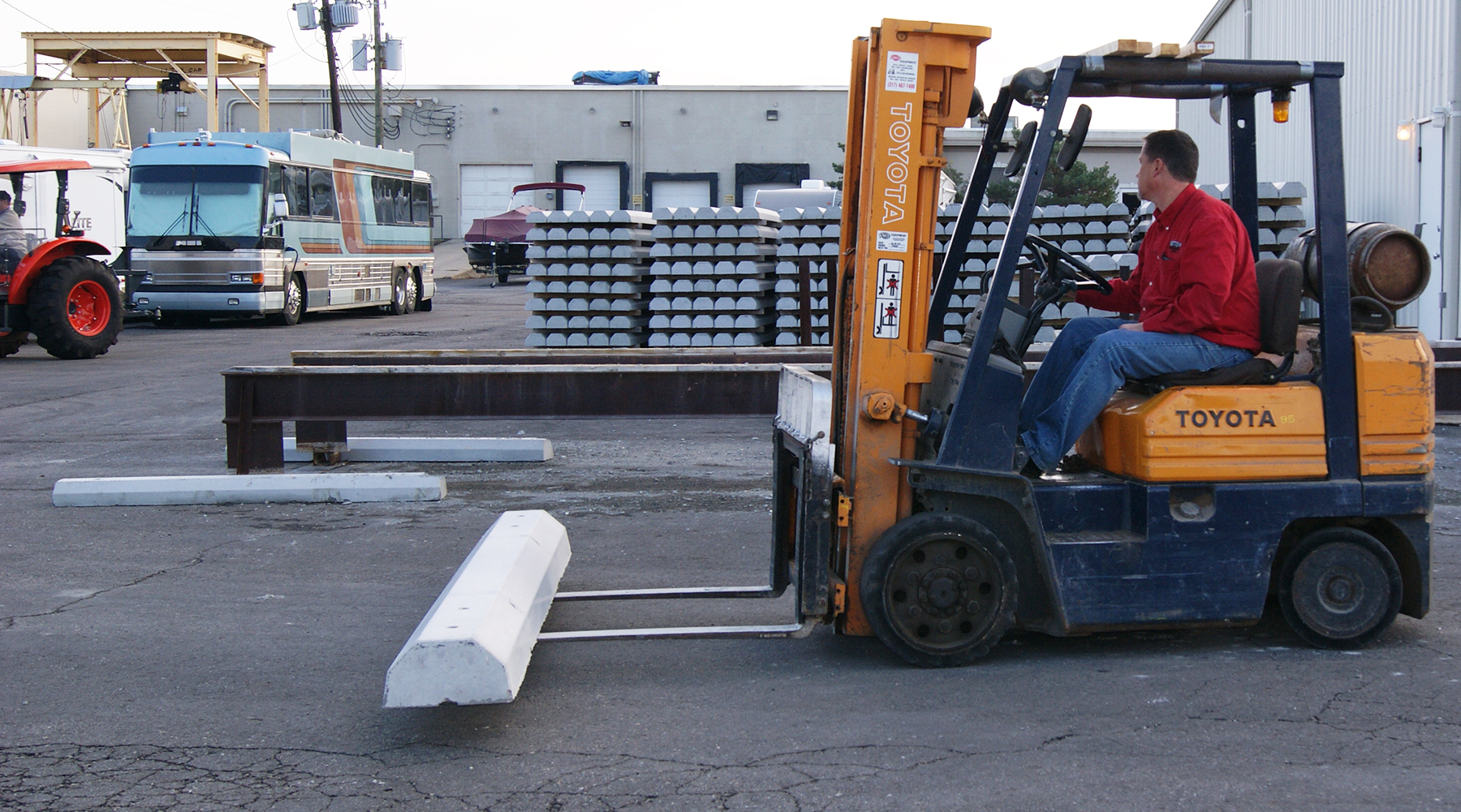 Delivery
Our scheduler contacts the customer to coordinate a date and time for the order to be delivered.

Orders are transported in accordance with DOT specifications.

Orders are safely unloaded from our truck using a forklift and then placed in an area designated by the customer.
Installation
Our installation crew marks the areas where the parking bumpers will be placed.

Parking bumpers are then placed and aligned.

Rebar pins are either driven into the asphalt or drilled into the concrete to secure the parking bumpers from moving.